2023 AAEP Show Specials
Thank you for the time you took to drop by our booth and visit with our team.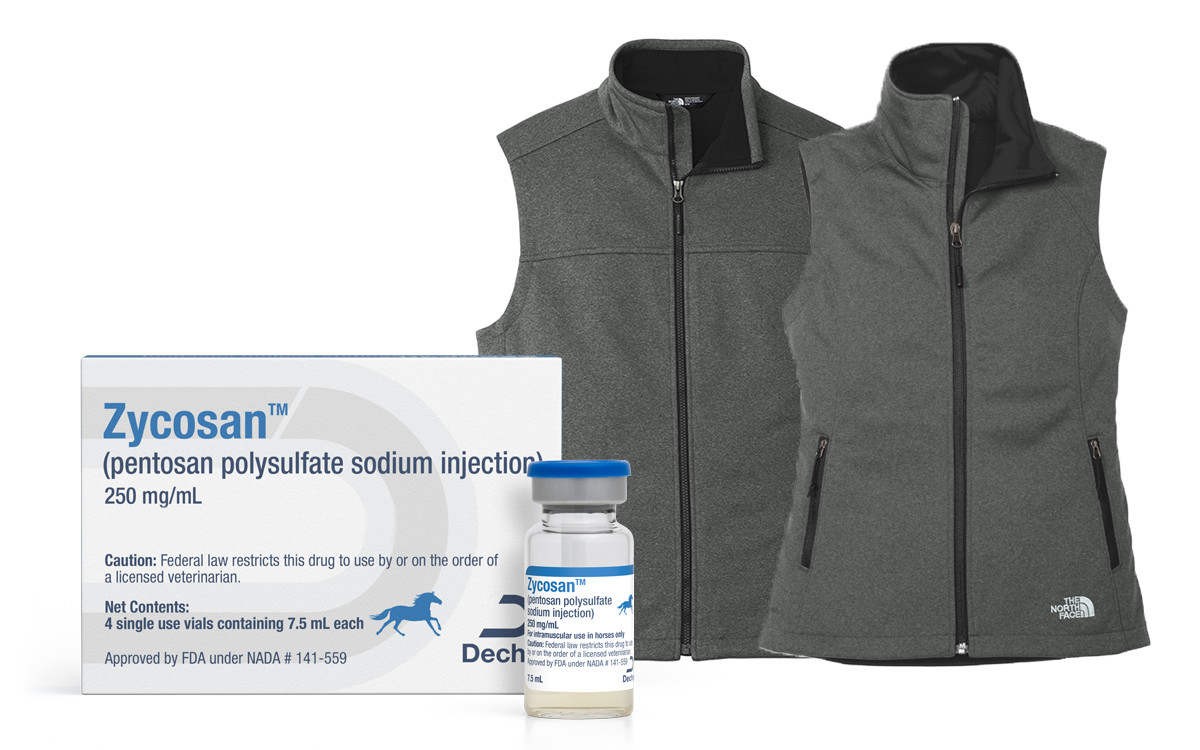 Buy 4 boxes of Zycosan®, get The North Face® Ridgewall Soft Shell vest FREE2,3
Sizes available:
Womens; S-2XL
Mens; S-3XL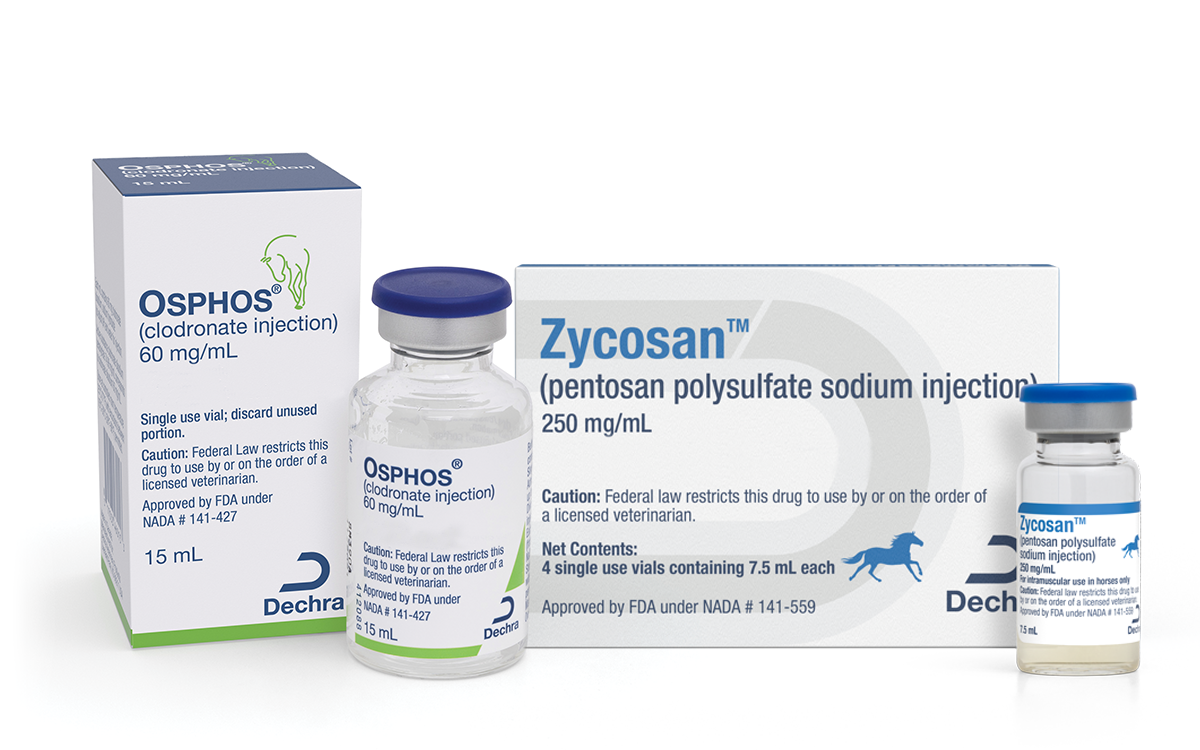 Buy 6 vials of OSPHOS® (clodronate injection), get 1 box of Zycosan® (pentosan polysulfate sodium injection) FREE1,3
1Cumulative for entire quarter. Limit 6 free boxes of Zycosan®.
2Single invoice only. Limit 10 vests per clinic, per quarter.
3Unless otherwise indicated, all qualifying Dechra Veterinary Products must be purchased on a single invoice and the free goods must be shipped with the qualifying purchases. Place your order with your distributor or Dechra rep and reference the "2023 AAEP Promotion." Contact your Equine Dechra rep once the order is placed to confirm your vest size or call 866-683-0660 to talk to an ISR. Orders can also be sent to us.promotions@dechra.com. Maximum of 10 The North Face vests per clinic in the promotional period. Dechra reserves the right to not supply free goods unless a Veterinarian-Client-Patient Relationship (VCPR) can be clearly demonstrated. Valid for US Veterinarians only. Offers valid October 1 – December 31, 2023. Dechra has the right to modify or cancel the terms of this promotion at any time upon written notice. Promotions will not be honored on back orders or out of stock items. Prices are subject to change without prior notice. Please allow 6-8 weeks for delivery of all promotional items. For questions, please email us.promotions@dechra.com.
Dechra is a registered trademark of Dechra Pharmaceuticals, PLC
©2023, Dechra Ltd. Dechra Veterinary Products. Osphos® and Zycosan® are registered trademarks of Dechra Limited. North Face® is a trademark of its respective owner. E230113.