Dechra Announces Sponsorship with Not One More Vet (NOMV)
Wednesday, October 12, 2022
Dechra is proud to announce our recent sponsorship of Not One More Vet (NOMV) to spread awareness and provide supportive programs for mental wellbeing in the veterinary industry.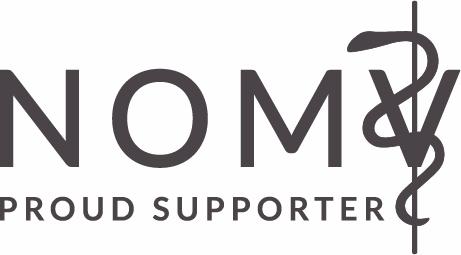 As the veterinary profession continues to face increasing mental health challenges and burnout, NOMV is dedicated to transforming the state of mental wellness for veterinary professionals by providing education, support, and resources to those in need. Dechra stands with our veterinary partners and is committed to amplifying programs that provide mental wellness support.
Dechra will be supporting Not One More Vet in multiple ways including:
Creating awareness of current issues to help identify opportunities for change, reducingcurrent mental health stigma, and starting conversations around mental wellbeing.
Supporting NOMV's Student Support and Mentorship program which focuses onproviding a support system and resources for veterinary and veterinary technicianstudents as they embark on their careers.
Sharing wellness education developed specifically for veterinarians and their needswithin the industry. Dechra will incorporate links to these resources via QR codes insome of our literature pieces.
In addition to these initiatives, Dechra employees also participated in September's Race Around the World, with over 400 employees from 21 countries taking part. At the latest count, over $7,200 was raised for NOMV and their programs and logged a total of 17,684 miles (28,459 kilometers).
To learn more about NOMV and how you can support their mission, visit NOMV.org.