Cefpoderm® (cefpodoxime proxetil) Tablets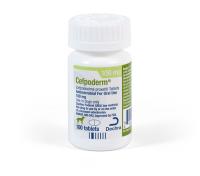 Cefpoderm® (cefpodoxime proxetil) Tablets 100 mg
keyboard_arrow_right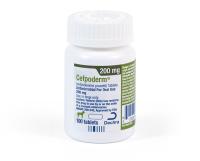 Cefpoderm® (cefpodoxime proxetil) Tablets 200 mg
keyboard_arrow_right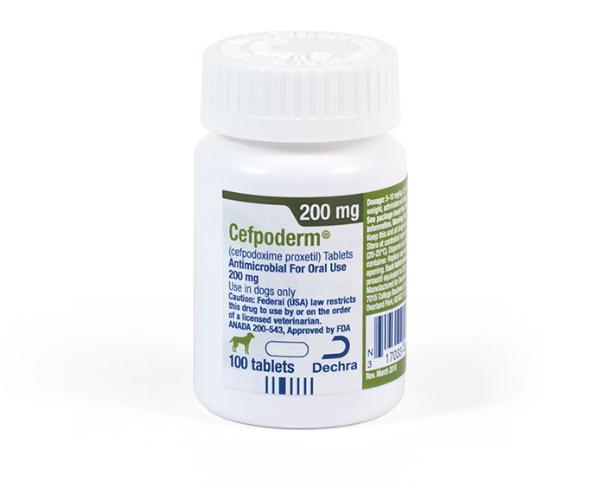 Cefpoderm® Tablets are indicated for the treatment of skin infections (wounds and abscesses) in dogs caused by susceptible strains of Staphylococcus pseudintermedius, Staphylococcus aureus, Streptococcus canis (group G, ß hemolytic), Escherichia coli, Pasteurella multocida, and Proteus mirabilis.
Important safety information
As with all drugs, side effects may occur. Cefpoderm® Tablets should not be used in dogs that are hypersensitive to penicillin or cephalosporin. Safety in pregnant and lactating animals or breeding male dogs has not been established. The following adverse reactions have been reported: vomiting, diarrhea, increased thirst and decreased appetite. Refer to the prescribing information for complete details or visit www.dechra-us.com.