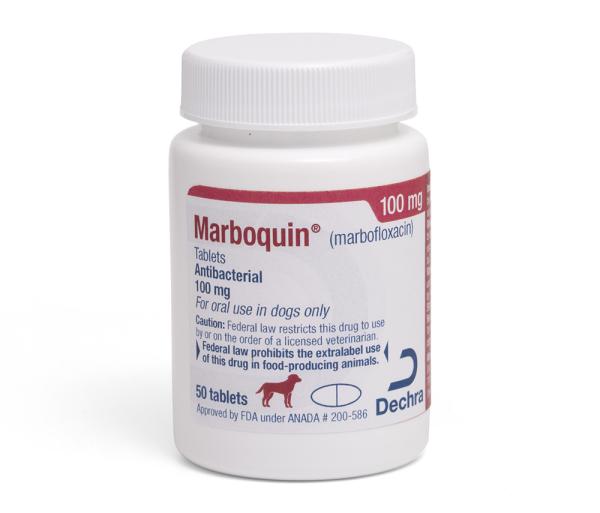 Marboquin® (marbofloxacin) tablets are indicated for the treatment of infections in dogs and cats associated with bacteria susceptible to marbofloxacin.
Important safety information
Marboquin® is not recommended for use in immature cats or dogs during the rapid growth phase, or in cats or dogs known to be hypersensitive to fluoroquinolones. People with a history of hypersensitivity to fluoroquinolones should avoid this product. Refer to the prescribing information for complete details or visit www.dechra-us.com.
Shop for this Product with Dechra Rewards
Other Systemic Antibiotics