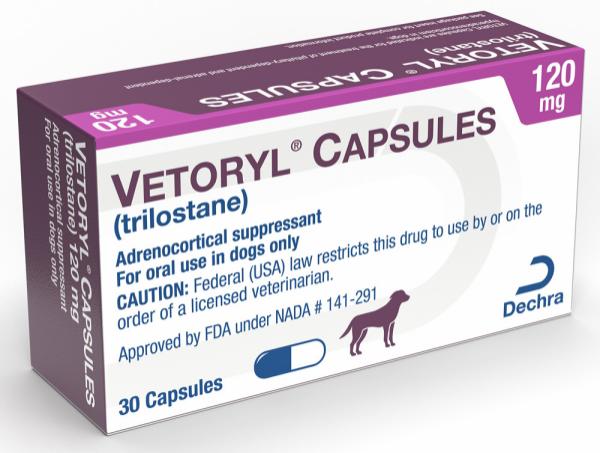 For use in: dogs
Indicated for the treatment of pituitary-dependent hyperadrenocorticism in dogs and the treatment of hyperadrenocorticism due to adrenocortical tumor in dogs.
Important safety information
As with all drugs, side effects may occur. In field studies and post-approval experience, the most common side effects reported were: anorexia, lethargy/depression, vomiting, diarrhea, elevated liver enzymes, elevated potassium with or without decreased sodium, elevated BUN, decreased Na/K ratio, hypoadrenocorticism, weakness, elevated creatinine, shaking, and renal insufficiency. In some cases, death has been reported as an outcome of these adverse events. VETORYL Capsules are not for use in dogs with primary hepatic or renal disease, or in pregnant dogs. Refer to the prescribing information for complete details.
Zycortal® Suspension (desoxycorticosterone pivalate injectable suspension)